Internet share trading involves purchasing and selling shares with the aid of an online broker. At present, you can also do trading with the use of communication tools and devices, like internet-enabled personal organizers and mobile phones that come with WAP or Wireless Application Protocol technology.
The great news is that there are numerous stockbrokers who furnish share dealing online, while a few provide demonstrations of their website services so you may try them out before you purchase. To charm new investors, brokers will frequently give out a lot of financial information without costs, such as company news and delayed share prices, to include portfolio monitoring. As a novice investor, one can see their dream portfolios perform initially before gaining self-esteem and entrusting real money.
Setting Up a Trading Account
If you plan to set up an account to trade shares online, you are required to register and then transfer funds to your new trading account. Note that this procedure has different levels of complexity depending on the broker. Some will permit you to fund your account with the use of your debit card, while others still require you to forward a check. Note that the more paperwork needed, the longer the process involved before you begin trading shares. You can set up your very own trading account within a few minutes, while some take a week or more.
Trading Essentials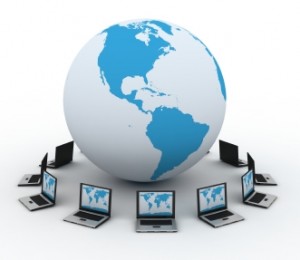 When you're account is fully functional, you can normally access a range of information and resources online that can give you share trading tips, from prices of shares to company reports, earnings predictions or analysts to detailed company news. Once you recognize the share that you want to purchase, you can input its share code, or name if you are not familiar with the code, and inquire about the prices. Use services that instantly make available the trading prices for the stocks in market in a few seconds. You can then come to a decision if you will transact at that cost. Most brokers will wait for 30 seconds for your decision before the prices expires and you need to ask for another quote.
If you are pleased with the cost, you can click "deal" or "go" or whatever the term used by the broker's website, while the deal is executed instantaneously, which is a real time transaction. Not all internet brokers provide real-time transaction, though the trend is obviously in this direction. Stock market indices as well as share prices are frequently delayed by 15 minutes to prevent recompensing Stock Exchange caused by "live" prices. But, if you are willing to pay additional monthly fee, you can procure the best online share trading news and prices to your benefit.
Conclusion
As a result, many online brokers incorporate international share dealing to their services to include demo or free online share trading accounts and other products, like mutual funds and options. There are also brokers that run their business in the market as a one-stop-shop to accommodate all of your investing needs.
In internet share trading, all transfers and deals of sensitive data are secured by encryption systems, making it virtually unattainable of a hacker to acquire the trading details in transit and discover the code.